Founder - Paramahamsa Nithyananda
---
Paramahamsa Nithyananda is revered, regarded, respected and worshipped as The Avatar of super-consciousness by millions across the globe.
He and his Sangha (spiritual community) around the globe is serving humanity by reviving the Science of Completion℠, Science of Enlightenment℠ and manifesting various extraordinary spiritual powers.
He is the author of 300 books, which are translated and published in 500 titles and various international languages. His Sangha has a strong presence worldwide through numerous Adheenams, Gurukuls (schools), universities, goshalas (cow shelters). His live Satsangs (spiritual discourses) are viewed every morning (8am IST) by people from all countries around the world.
---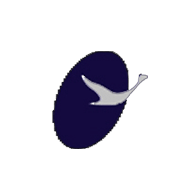 The organisation
Dhyanapeeta Charitable Trust is a wholly charitable trust registered under Section 12A(a) of the Income Tax Act, 1961.
H.H. Paramahamsa Nithyananda remains always grateful to the enlightened masters and the rich spiritual heritage of India, which made it possible for him to learn and practice these timeless spiritual truths. Wishing to share his enlightened understanding with others, and dedicating his life to the service of humanity, he decided to end his life as a recluse and enter into the public life. To this end, he set up his socio-spiritual organization Nithyananda Peetham on 1st January 2003, with its headquarters in Bidadi near Bengaluru (earlier Bangalore) in southern India.
---